How to Merge PDFs into 1 File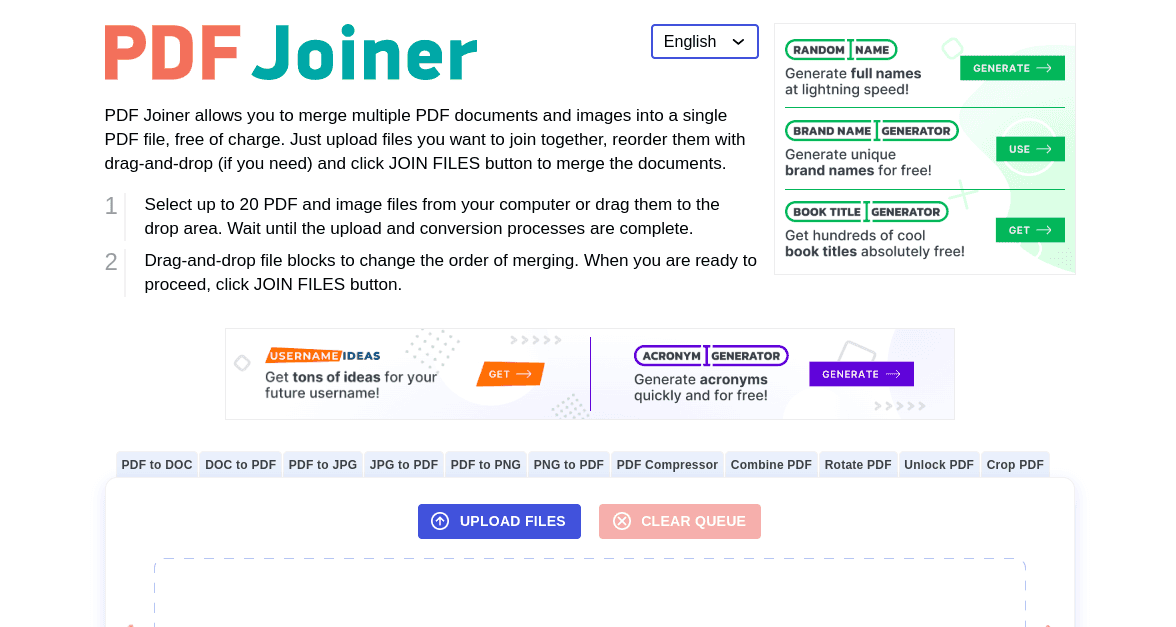 Combining PDF can help to simplify the document management process. It can help to save different documents in one and the same PDF file, so that you can access all documents easily. It also helps to save storage space, as there is no need to store lots of different PDF files. In addition, merging PDFs can also help to send different documents in the same PDF file, so that you can send documents more quickly and easily.
PDFs can be combined using various applications, such as Adobe Acrobat, Nitro Pro, and so on. The time to merge PDFs depends on the number of files to be merged and the size of the files. If you only merge a few small PDF files, then the process will be completed in a few minutes. However, if merging many large PDF files, then the process will take longer.
Merge PDF Through PDF Joiner
Go to the website https://pdfjoiner.com/.

Click the "Upload File" button to select the PDF files you want to combine.

Repeat step 2 to add another PDF file.

Click "Merge Files" button to merge PDF files.

Wait until the process is complete.

Click the "Download File" button to download the merged PDF file.
That's how to combine PDFs into 1 file. This is an easy and efficient way to combine multiple PDF files into one. It is also possible to rearrange pages, add signatures and add comments. You can use various online services to merge PDFs, and you can also use a desktop app or mobile app to do the same.